Beyond Wood Creations
Specializing in Koa Wood Furniture and Epoxy resin Pieces. Emphasizing the importance of sustainability and how to insure no wood goes to waste.
Featured Products
Regular price
$6,500.00 USD
Regular price
Sale price
$6,500.00 USD
Unit price
per
Regular price
$6,250.00 USD
Regular price
Sale price
$6,250.00 USD
Unit price
per
The Craft
I am living for the past 24 years in Hawai'i and I am blessed to be able to build handcrafted
furniture here on the island. Every furniture piece that I handcraft is created with many
inspirations from geometrical shapes and curved lines. Detailed blueprint drawings are made
before starting a project.

"Tischler" the Table Maker

ALOHA, my name is Gianfranco Melle,second generation fine furniture maker. My origins are Italian and I was raised in Germany, as far I can remember I spend many hours along with my father in the woodshop in my youth. At a young age, my passion for woodworking was strong, helping my father around the shop was always a learning process for me. At age 16, I started my professional 3 year apprenticeship program for fine furniture making, the German name for it is "Tischler" which means the table maker. It was very intense and you needed to be disciplined to make it through the 3 year program.



Koa Wood Furniture

Working with any wood species has its challenges, but let me tell you something if you ever touch Koa wood you will find out, that it is more intense working with this wood. This wood is the king of all woods and grows only here in Hawai'i, it comes in many different grain structures and colors, from light blond, brown, red, dark brown with black streaks. I am honored to have the opportunity to work with this precious wood, I use all the techniques that I inquired throughout my years as a furniture maker, to not waste any of this wood.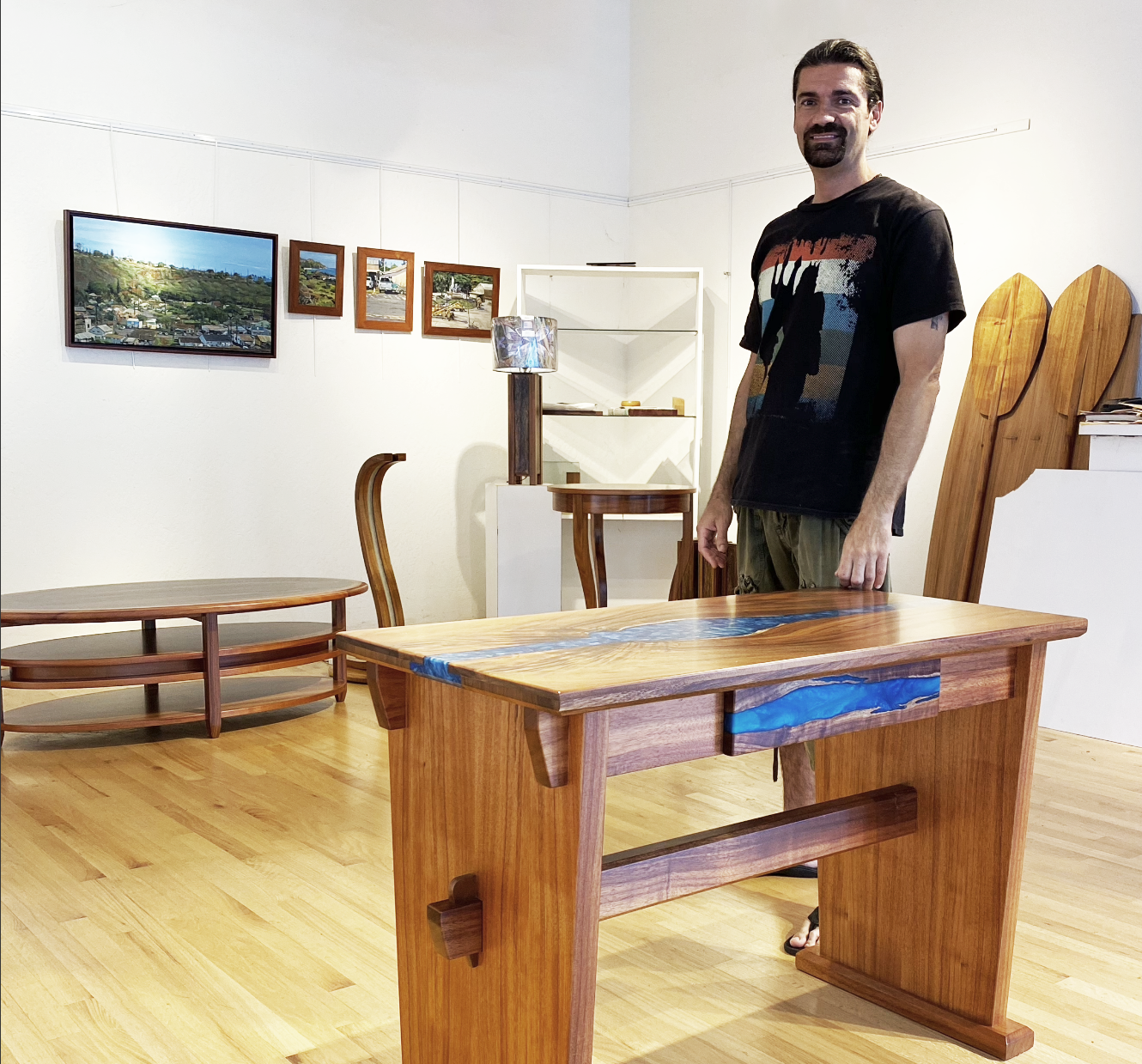 Gianfranco Melle
Besides handcrafting furniture I am working in the hotel industry, like many residents here in Hawai'i, I am also a proud father of two boys and a passionate surfer when of course time is available for it, the ocean plays a big part in the creativity of my wood creations.

In conclusion, God has plans for everybody, I am thankful for being blessed with this ancient trade and will carry it on with lots of dedication..." There are many things that can be taken away throughout life, nobody can take away your knowledge of a learned trade".

Mahalo Nui
Thank you for visiting my site, if you have any questions about my products, do not hesitate to
contact me.